"Praise Yahweh forever, the God of Israel! He is the one and only God of wonders, surpassing every expectation." Ps 72:18 (TPT)
There is a realm in God coming that will surpass our every expectation. It is has begun and you are about to see a next dramatic increase of it.
God loves to distinguish himself from all others. He is a God of wonders. (Psalm 72:18)
Ever seen God do something that made you wonder? If you haven't, you're about to! 
If you have in the past, you know the invitation to intimacy with God that this creates. It's exciting and challenging. It's the greatest adventure of our lives!
Value wonder. Value that moment when something catches the attention of your spirit, of your thinking, of your eyes, and lean in looking for the "ONE and only God of wonders."
Catch it. Don't let it pass you by. Don't dismiss it because it doesn't 'fit you'. Flip it and wonder. You are bigger than what you currently are!
For some of you, God has already breathed on your wonder. You have caught it and it has caught you, by surprise too, not necessarily in the way you expected. It has you wondering.
I sense the Lord saying to you, "Keep in the wonder don't get distracted by the package it has come in. I am testing all in this season, to see what level of myself I can entrust with you, what weight of My glory I can rest upon you. For I do not want my blessings to break you. In fact the very package it has come in, is the very area that my power will flow through you the greatest."
WHAT GOD IS BREAKING OFF FOR FREEDOM – especially for those who have the gift of Prophecy and love hearing His voice.
Just a few days ago, God caught my wonder again with a comment from Pastor Bill Johnson. Bill said last Sunday (August 21st), "The more the fear of man fills your life, the more you will think to fit in and be pleasing rather than think to be changing, challenging and transformative."
I remember in my final years of High School having a friend who often would mutter a proverb to herself and us her friends. She would say, "The fear of man is a trap, but whoever trusts in the Lord will be exalted and safe." (Proverbs 29:25)
Fear of man is huge right now, it has dominated the atmosphere for a few years in a very aggressive manner and its agenda is to trap you! It is NOT about fitting in and being pleasing. It is about trapping you. Fear makes us small.
There are realms of wonder in God coming, that if we have even a little hint of fear of man in us, we will miss it. He is and already is surpassing every expectation. 
When God comes, everything becomes possible! Dreams come alive and direct our very life's purpose, bodies are filled with life, the impossible looks logically possible.
Wonder is not only an invitation to intimacy with God, it is the fruit of intimacy with God.
When we pursue intimacy with God, fear of man is not in the picture. It just simply doesn't matter. It is not a consideration. You just don't think that way AND THAT'S THE POINT!! 
When you are in love, you don't give a …… about others. It is all about the one you love! You just don't see anything else.
There is a moment right now as you read this, where I see the hand of God reached out open to you, inviting you to grab it.
Tired? Distracted? Perhaps bored? Wondering where do I have time for that? Perhaps jaded, disillusioned?
His hand is open inviting you to wonder again, to adventure again.
PRAYER for you to consider:
Papa God, I take your hand. I chose and receive your invitation to wonder, no matter how much that stretches me, I just want you. I want more. Now is not enough. 
Please forgive me where I have made the opinions, thinking and voice of others more important that your voice, your thoughts, your opinions.
I reject fear of man now in Jesus name. I renounce every partnership, every entertaining, every consideration with fear of man in Jesus name. I refuse to be trapped anymore! I want out!
I receive your freedom, your capacity to keep me safe and I chose to trust you not fear. Renew my mind with your goodness.
New 8 week Master Course
Experiencing the Awe and Wonder of Intimacy with God
What's Included?
Itinerary to help you move through the course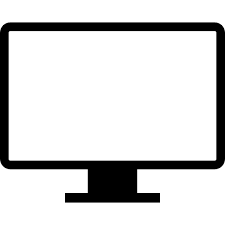 Bite Size Engaging Short videos (5-7 mins each)
Private Facebook Group for discussion and connection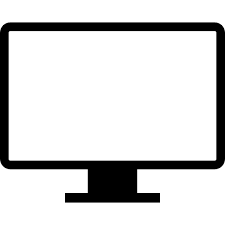 5 LIVE Sessions – sessions recorded if you can't make it live
Downloadable Practical Exercises
Practical Challenges
Full Lifetime Access
Access on Mobile and TV
What is this Master Course?
To walk in intimacy with God is the greatest adventure of our lives. Yet we all experience the continuous challenge of sophisticated arguments and justifiable excuses intruding on that pursuit. 
If we want to live in the unbroken fellowship and connection with God, then we will have to learn, really learn how to follow Him. We have to learn connection, what it feels like and what breaks it. 
No doubt about it, the presence and Spirit of God is powerful. His love is exquisit, gentle and fierce for us. Jesus refuses to do superficiality.
The reward of intimacy with God, of a daily and continuous experience of the wonder and awe of being known by Him, is to live life fully alive, live knowing belonging, live knowing purpose, live knowing the joy and freedom of deep connection.
The reward is Him and this changes us, and changes the world around us.
This is the greatest adventure of our lives. 
The central purpose of this Biblically based Master course is for you to gain more than just information and keys, but to be refreshed, deepened and experience breakthrough to a stronger intimate connection with God for yourself and with others you walk with or lead, whilst unlocking further the spiritual gifts of Word of Knowledge, Prophecy and Discernment.